Rapid Technology Adoption for Digital Transformation
I am a content marketing writer covering digital transformation, related technology, issues and trends. I craft impactful value propositions used to market the business benefits of mature technologies (Cloud, etc.) and disruptive innovations (AR/VR, etc.).
About 60% of my work consists of tracking, reading and digest news, books, reviews, studies, white papers, and articles published on these topics.
If the gems are rare (the majority of publications are mere repetitions), some stand out due to what I call their provocative coefficient.
These pearls help us think out of the box by adopting an unforeseen perspective. In turn, these unexpected perspectives fuel the crafting of a unique value proposition.
For a writer, this is where the fun begins.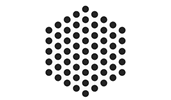 The following excerpts captured my attention.
Twenty-first century technology adoption behavior challenges the twentieth-century phased adoption models driven by detailed and validated requirements definitions.
The new emerging/disruptive technology adoption curve is predicated on technology capability.
Companies have abandoned their obsession with requirements and have endorsed a technology first/requirements-second approach to technology adoption.
The approach assumes that technologies drive requirements—not the other way around—which is why many emerging technologies are discovered through deployment.
Companies no longer conduct elaborate requirements analyses as part of the technology adoption process.
Companies immediately pilot and deploy emerging technologies without knowing exactly what problems the technologies might solve.
Successful technology deployments are discovered not managed.
Companies focused on digital transformation adopt emerging technologies immediately.
Technology is driving business strategy.
Companies are professionalizing emerging/disruptive technology adoption and creating formal innovation labs.
Companies are rushing their pilots even if it means failing to measure success or failure.
The data suggest that the combination of digital velocity and transformation are tightly coupled and that the slow, careful and methodical adoption process will not enable meaningful transformation quickly enough for companies to stay competitive.
The companies that throw the old technology adoption and systems development methodologies playbooks out the window will win; those that insist on requirements discipline, process, standardization, validation and repeatability will lose.
Innovation is not a set of activities; it's an attitude, a culture, supported by a set of loose processes and even less-defined outcomes.
Companies that think proactively–that try to anticipate futures–will commit to transformation and adopt emerging and disruptive technologies opportunistically—and quickly.
One can agree or disagree with the authors but this is not the point. The mere fact that they question our assumptions makes the book worth reading.